Are you a goddess ready to claim your birthright and touch more souls (because you know in your heart that's what you're here to do)…
Are you a goddess ready to claim your birthright and touch more souls (because you know in your heart that's what you're here to do)…
… no more sleepless nights, tossing and turning wondering how to fulfill your calling and make your BIG difference — BECOME the vision you wish to see in your world and make the IMPACT you came here to make?
Join other like-hearted women as we make a life-changing leap with "Elevate Your Inner Goddess Journey" and enliven your mind, body and soul to create your (even more) expansive way of EXPERIENCING and INFLUENCING this world with your overflowing Love, Light and Inspiration.
People like you and I; we have a way of looking at the world through a different lens. Seeing and experiencing life more vividly and deeply than many of the people around us. And feeling an intense pull to create, contribute and experience MORE…
You know there's 'MORE' to you, with 'MORE' waiting for you. And you are ready to flow into your expansive ways of being in this beautiful world of infinite possibilities.
It's time ELEVATE.
It fills my heart to meet you here.  I'm honored to bring together some of the most precious souls walking this earth and I sense; you are one of them.
Looking around, it's easy to see that there are big shifts happening in the world. 
It's clear that certain people are being called to bring more light, purpose and positive energy to the world.
Because there are fewer of us around, it's vital we come together to help raise the awareness of everyone.
We both KNOW that you're here to do amazing things in the world.
And that's why it's SO, SO IMPORTANT for you to expand the creative ways you're putting your love and light out there… so you can live your purpose and make your BIG difference in the world.
If you've ever found yourself lying awake at night while the rest of the family is silently sleeping, wondering why there's still a restless part of your soul feeling unfulfilled and yearning for that 'something more' you can't quite put your finger on… then you're not alone.
It's like trying to reach somewhere you've never been before but you're not even sure where 'it' is! And even though, to the outside world it may seem like you've got it all, you'll never be fully at peace until you 'get there.'
Are you ready to claim this reality as YOUR birthright?
You've known since you were a young child that you are called to do big things in this beautiful world.
In your heart you know it's time to STOP watching life's juiciest, most transformational and exciting possibilities pass you by without fulfilling your destiny.
You're ready to stretch and expand in new ways.
You understand that the best things don't always come easily.
They might feel uncomfortable at times but bring HUGE rewards.
I can totally relate to that…
When my life was turned upside down, I was forced to weigh the cost of sticking with the status quo, versus making big shifts within (shifts I intuitively knew needed to be made if I wanted to claim my birthright).
In spite of all the challenges and uncertainty I was facing; rather than giving up, I became crystal clear about my mission
It wasn't a straightforward journey.  Indeed, it was full of roadblocks and detours.
And there were times I lost sight of myself as I wound my way through what felt like a maze, alone.
But back then, I didn't have anyone to show me the way.
Often, I didn't even know where to turn.
So… I put on my "big girl panties" and moved forward the best I could with what appeared in front of me.
I burned through an endless stream of self-help books, paid courses, coaches and experiences, which often left me even more confused and frustrated.
In my mind, I told myself: there has to be a better way.
Day after day, I awoke 'a woman on a mission', on a hunt for a secret treasure, finding the signs and tools I needed along the way.
Piece by piece, I was able hone in and gather the gems that made the most remarkable impact, bringing about life-shifting changes.
Finally, I stepped back and looked at what I had gathered.
And I realized that something incredible had happened…
I had become the guide I'd wished for all along.
Let's face it…
Nobody suddenly wakes up one morning with a fully formed plan and all the resources you need to blaze your vision out into the world (accompanied by the Chariots of Fire soundtrack) and being richly rewarded for your value.
Many of the amazing women I've worked with started out 'blind' to their unique gifts and talents, and really struggled with clarity around their true purpose until they got help to lift the veil.
They were unsure how to even uncover what their special gifts and talents really were.  Let alone, how or where to start making the difference they came here to make.
Ironically, something that could, and should, be so uplifting and joyful… instead began to feel confusing and overwhelming.
Which is why I created the Elevate Your Inner Goddess Journey
I'll be there to guide you every step of the way and help you make your breath-taking leap to clarifying your passion and purpose so that you can fulfill your destiny with grace and ease.
What the Elevate Your Inner Goddess Journey IS:
An up-close-and-personal experience of being supported by me (including six hours of private 1:1 advice, encouragement, feedback and help with implementation from me, personally) as you uncover WHO you are and HOW you can use your gifts to your fullest…
…so you can create WHAT you were born to create and fulfill YOUR legacy in a way you've only imagined!
What the Elevate Your Inner Goddess is NOT:— another online course that promises the world, throws a bucket of information at you, and then abandons you to figure out all the details on your own.
I have crafted this journey with abundant love, care and respect to delight and uplift the radiant goddess within you.
Throughout, you'll be able to ask all your questions, receive answers and get guidance in real time, feeling supported every step of the way by me and an incredible group of like-minded, like-hearted goddesses who've got your back and believe in you.
On the Elevate Your Inner Goddess Journey you'll …
EXPAND yourself from the inside out… so you can finally achieve your most heart-felt goals and dreams (and make your biggest impact as a result)
FORGE a deeper, more intuitive connection with your inner knowing, so you can make consistent wise decisions and travel your path with calm confidence and certainty
DEFINE your BIG vision for the difference you're here to make (NO MORE marking time on the sidelines when there's so much life to be lived and fun to be had)
EXPERIENCE immeasurable value of having a trusted guide to help you navigate obstacles, identify your blind-spots, and challenge you to SHINE your light brighter than ever before 
Let's take a closer look at how we will spend our time together and what tools you can expect to receive to help you Elevate Your Inner Goddess.
1:1 power kick-off Strengths Finder® deep dive:
This is the beginning of understanding your specific gifts and talents, and getting clear on how to leverage them so you can do the work that only YOU can do… to make your BIG difference in the world.
90-minute powerful private session with Gina
Quickly uncover your greatest strengths
Unlock your gifts and talents
Connect with what makes you UNIQUE and POWERFUL
Begin to see new ways to use your treasures
Elevate Your Inner Goddess Journey 7 Step Course:
Framed in 7 specific phases, you'll dive into this rich, comprehensive library of video modules that will awaken your soul and direct you towards your destiny.
Each video module is comprised of 5 – 7 mini lessons that you can review on your own time, so it always fits into your schedule.
Becoming a goddess requires energy and yes, it will be fun! Here you'll delight in new information delivered in an easily understood, memorable and entertaining way.
etting Clear
We'll start here with a deep dive into who you really are; the magnificent soul who is longing to serve the world as only you can, with your unique gifts and talents.  Previous beliefs that no longer serve you fall away. Receive the clarity you are craving, allowing you to unleash your superpowers and express your divine blessings and strengths… and watch the magic unfold.
pening Up to Possibilites
Here you'll be introduced to the twelve facets of your goddess life. With your newly found clarity on your unique blessings, you'll begin to see and recognize the unfolding infinite possibilities in all twelve aspects of your life.
eveloping Your Goddess Mindset
Next, you'll get laser-focused on your soul-stirring WHY. This module will support you to shift your energy to the next level, shine brilliantly, and stand tall and courageous no matter WHAT is going on around you.
esigning Your Life Plan
Now your world is expanding exponentially which makes it the perfect time to begin putting all your aspirations and inspirations together in one place to remind you and keep you focused on what's truly important in your glorious future.
quipping Your Feisty
During this module, you'll prepare to stand in your newly expanded strength with power and determination shielding you from outside forces that try to convince you to stop rocking the boat and go back to playing a smaller role.  No way!
aying It Boldly
Your gifts, talents and desires are crystal clear and now form easily into all the 'right' words to express yourself and your bolder, brighter message. You'll intuitively understand how to attract the right people into all aspects of your life and career.
haring It Blissfully
Your final module ties all your new insights and skills together so that you're ready to call all in your most brilliant life NOW.
Congratulations, YOU have arrived!
There you stand courageously — ready, equipped and blissful — living your purpose, making your impact, and claiming your birthright in the world.
Accountability System:
Staying on track and getting the work DONE is critically important as you travel on your goddess path.  The 100 Points of Light reward system helps keep you focused, on-task and feeling blissful, not burdened.
Created to keep you inspired and committed
Your success matters, we take it to heart
Let us commend and celebrate you along the way
Allow us to get you used to being in the limelight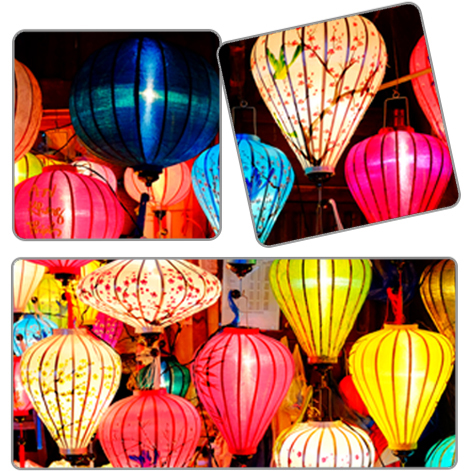 Elevate Your Inner Goddess Journey Workbook:
As you watch and reflect on the lessons in the videos, you'll find the support you need for this journey in your workbook, which will be sent to you with all the love and light you need to stay the course to fulfill your destiny.
Your reference tool to see how you are shifting your thinking
Full of exercises which support the video teachings
Allow you to reflect more deeply on what each experience means to you
Experience Gina's ability to assist you move 'thoughts into action' – one of her special superpowers
Personal Homework Review:
Getting feedback and review of the exercises you've completed is a key component of stepping into your newly expanded world.   Gina will be your sounding board every step of the way.
Gina will personally review your homework and give insightful feedback
She'll help you begin to find the right words to express yourself in a more meaningful way
Your blind spots will be illuminated so you're free to bloom in all your glory
Old, limiting beliefs and habits will become a thing of the past
You'll begin to radically expand your 'glass overflowing' mindset
Lifetime Access:
Transformation is a gift that continues to happen over time, which is why you'll have lifetime access to all modules and course materials.
Find yourself needing a refresher? Simply log back in.
Desire an extra dose of inspiration? It's here for you.
New life situation got you wondering? Welcome back!
Elevate Private Facebook Group:
Having a group of like-minded goddesses who see you, hear you and understand you is SO rewarding, fun and will provide you a community unlike anything you have experienced before…
Feel immediately 'at home' in the company of the most inspiring and supportive goddesses you've ever had the pleasure of meeting
Dance the happy dance; you're surrounded by women who 'get' you
Find extra love and support you need during your journey
Rejoice in making a bunch of like-hearted friends for life
Ask questions, receive answers and shine your light
1:1 Time (just you and Gina):
One of Gina's special gifts lies in intuitively picking up on your unvoiced questions and anticipating what your best next steps are to expand and stretch your horizons…
Her natural ability to quickly connect the dots, as well as guiding you to the right people to further your aspirations, means that you reach your goals much faster and more smoothly.
Allow her to show you the mysteries of your past, sense the beauty in the experience and how it can play out beautifully in the present.
You'll spend a total of six (6) hours together privately, via the magic of Skype/Zoom, to ensure results.
You will:
Sense you are in the right space, as you realize there are no coincidences and that she's ready to connect you to your destiny
Become blissful as Gina's contagious positivity fuels your soul
Learn, take action, reevaluate and make necessary course corrections
Be amazed at her ability to help you put your unique strengths into action in a way that fills your soul with joy and makes the world a brighter place
And if all of that wasn't enough, we have incredible BONUSES that will be sure to blow your bliss into the stratosphere…
Bliss-filled bonuses coming YOUR way!
(Limited time offer only):
Goddess Vault ($2,497 value):
Throw open the doors and step into our Goddess Vault!  You'll find over forty instructional videos on yoga, breathing exercises, guided meditations and a ton more ideas to enhance your newly elevated status!
Uplift your body and soul with more than twenty short yoga practices you can pick and choose from to customize your own unique daily workout
Shift your mindset from cup ½ full to 'goddess goblet overflowing'
Nourish your soul through meditation
Up-level your energy and mojo with a wide range of inspirational videos
Two Live Half-Day Intensives ($2,497 value):
Come and spend time with Gina at her beautiful home in Coto de Caza, California with your fellow goddesses.
Attend in person, or you can join us virtually if it's better for you, for additional training, personal mentoring, meditation, and abundant fun and laughter!
Lunch and snacks are included. Time and date TBD. (Airfare, accommodation, and travel expenses not included).
Accelerate the pace of your journey in the most fun and soul-nourishing way possible
Bask in the energy of like-hearted souls filling a room
Watch the beauty that unfolds when goddesses align their vision
Create friendships that last a lifetime
A half-day retreat that you won't want to end
Goddess Guarantee:
At Blissed-Out, Fit & Feisty, YOU and your success means the world to us.  Our mission is to give you the insights and help you need to radiate more love, light, and inspiration… making the world a brighter place.
That's why we created the Goddess Guarantee. Our promise to you over the seven-month journey is to facilitate YOUR breathtaking transformation.
If you attend all of your scheduled 1:1 sessions, join us for the two half-day live experiences, participate in the Elevate Your Inner Goddess Journey video course, complete the Elevate Your Inner Goddess workbook, and engage in the Facebook group you will notice a profound transformation.
By the end of our time together, if you don't feel that you've made significant shifts in the way you approach your life and goals, then I will personally work with you to ENSURE that you do.
The Elevate Your Inner Goddess Journey is perfect for if…
You've known since you were a young child that you have been called to do big things in this beautiful world
You're excited to take your big leap forward because you're not willing to tolerate the status quo any longer
You cannot wait another minute to claim your birthright and fulfill your destiny, making your impact in this miraculous energetic shift
Your soul's doing backflips thinking about the powerful combination of 1:1 coaching, inspiring community and self-paced training that you'll have at your fingertips
You're already feeling a deep connection with the energy of the Elevate Your Inner Goddess Journey; a sense of knowing you're in the right place… that's because you are. Welcome home!
However, the ELEVATE Your Inner Goddess Journey is NOT for you if you are willing to settle for living the status quo. It's NOT for you if, you take secret comfort in complaining about how unfairly life treats you. And it's definitely NOT for you if you don't have a big vision of how you want to change the world for the better. So gorgeous woman, where are YOU right now? Do you feel it in your bones that NOW is the time to fulfill the deep yearning, the pull, and the knowing in your heart and soul of who you're supposed to BE?
Is your intuition telling you that now is the right time for YOU to take your breath-taking leap?
 Life is NOT a spectator sport. It's time to raise your hand, step forward and get in the game… …taking the leap and saying a resounding "YES!"
Are you feeling there's an intuitive call from deep within your soul to join the Elevate Your Inner Goddess Journey…
…but you're still hesitating?
So, let's figure out what that's REALLY about.
Here's the thing:
It's perfectly normal, just before taking YOUR "breath-taking LEAP," to have a few last-minute butterflies…
…because change and growth are courageous acts of self-love.
They require Boldness. Vision. Passion. Purpose.
And a deep inner yearning to experience all the incredible "more" that life has waiting for you.
SO up your alley, right?
The thing is…
Life's greatest, most transformative changes don't happen inside your comfort zone. 
EVER.
If you want to soar — it's time to spread your wings and fly, goddess.
The world needs your energy, love and light more than ever.
You feel it, I know you do.
The shifts happening in the world are calling beautiful souls together like never before, to step up and be the change they want to see in the world.
And there's no need to keep trying to do it all on your own, anymore.
Together, we've got this!
Love, Light & Inspiration,
P.S. – I know that right now, you are probably feeling like this is a really big deal; that you are going to have to show up and commit and get ready to rock some boats. You do and you will. And once you let go of who you thought you should be, and discover who you really are (and were always MEANT to be), there will be no turning back. Which is good. Because you won't ever want to. 
Click the button above NOW to connect with the gorgeous 'Elevate Your Inner Goddess Journey' expert, Jane!
FAQ:   
Q:  I could do the work on my own; is it really going to be worth the time or money?
 A: Of course, there are countless other ways you can spend your time and money… including other courses.
The big difference here is that you've got 1:1 help all the whole way through to help you expand from the inside out.  And a ready-made community of extraordinary women who've got your back.                                                                                     
Here's the thing:  When was the last time you made a significant investment in yourself?  After all, you ARE your biggest ASSET! 
Investing in yourself goes far beyond you.  Your personal growth and transformation are gifts that extend to your loved ones, family, and friends.  As you elevate your way of being in the world, so you elevate those whose paths you cross.
Q:  What can I expect as takeaways from the Elevate Your Inner Goddess Journey?
A:  While each of us has something unique and different within us aching to blossom, you can expect to leave with a new way of thinking, living in appreciation of life itself with a more solid feeling of wholeness from within. 
You'll have ample opportunities to realign your life's path and discover your hidden talents and gifts that you haven't yet tapped into.  And chances are, you'll forge relationships with new women who fast become old friends for life!

Q:  What if I don't experience any immediate breakthroughs?  Won't the journey have been a waste of time?
A:  Absolutely not!  The Elevate Your Inner Goddess Journey is designed to be a catalyst to unfolding possibilities in your life.  Personal growth and transformation come in different shapes, sizes, and times.  Some insights, aha's, and breakthroughs are more obvious than others.  Some occur at a subtle level, yet are just as valuable.
No matter what, by virtue of you being willing to open your heart and soul to the magic and mysteries of the universe sets the stage for your life to continue unfolding in marvelous ways, even after the formal training ends.
Q:   I have many commitments, what kind of time should I set aside to work on this each week?
A:   We find that spending approximately 2-3 hours per week on the core program will give you the time you need to absorb what you're learning, complete the exercises in the workbook and reflect on the path you're taking.
But then, if you're eager to move faster and time permits, it's entirely up to you. However, some shifts take time to appear and we recommend that you pace your 1:1 sessions with Gina with this in mind.

Q:  Are there any community dynamics in this?
A:   Yes, and you'll love it! We have a private Facebook community for our goddesses, and we encourage you to post your questions, meet other women and use this forum as a place for support and guidance.  Part of the JOY of this journey is connecting with other visionary souls with big things to do in the world.
And of course, there's the two half-day live get-togethers which are guaranteed to uplift your energy and inspire you to new heights.
Q:   So, is this a group, an online course, or a private coaching program?
A:   Yes, yes, and yes! This is truly the best of all worlds…
Our private Facebook group provides a place for our goddesses to safely share whatever feels comfortable, as well as receive ongoing support and get questions answered.
The Elevate Your Inner Goddess Seven Module Video course and Goddess Vault are there for you twenty-four-seven for self-paced study and inspiration.
Your dedicated 1:1 sessions with Gina:  we'll have a total of 6 full hours together over the next several months, which will give you plenty of time to expand who you truly are, develop your goddess mindset and design your life plan.

Q:   Is a payment plan available?
A:  Definitely!  You can pay in full or you can split the full amount into either two or three payments, interest-free.  Even by that decision, you are rewarded for taking action.
Q:   Could I talk to someone a bit more about this?
A:   Absolutely!  If you are wondering if this is truly a good fit for you, if you have questions that weren't answered here, or if you just need to brainstorm and "think out loud" with someone… our ElevateYour Inner Goddess Journey expert, Jane, would love to speak with you!  You can book a call with her HERE.
If this is music to your ears; if this lifts your soul and makes your heart beat faster then please reach out and get all the amazing details…  
… simply click HERE and schedule a time to chat with our fabulous Elevate Your Inner Goddess Journey expert, Jane… and she'll help answer any of your questions.
NO MORE waiting on the sidelines, watching the time slip through your fingers and playing a smaller role than you're worth…
This is YOUR time.
And I'm SO excited to be on the journey with you!
So, how are you feeling?
Are you ready to take that big leap of faith and elevate YOUR Inner Goddess?
It's simple, really…
Make your decision to take your next step forward.
Yes, we're here for you and we believe in you.
Your limitless destiny is on the other side, gorgeous soul, waiting for you.
Listen to the whisper within that's saying, "Now is the time" and inspiring you to take action to achieve your dreams.
Click the button now and take a bold step towards your destiny.